Our other residences in Corsica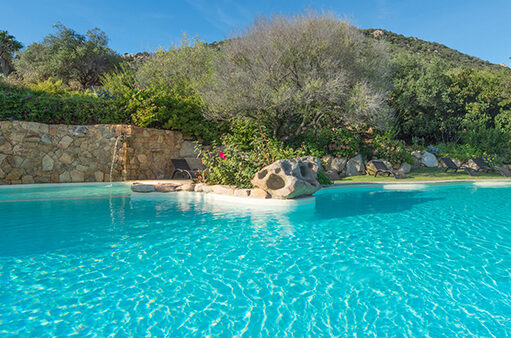 Enjoy a sun and sea holiday getaway in an idyllic spot surrounded by the wild and mystical Corsican maquis ...
On an incline in the hills with a grandstand view of the Gulf of Valinco, Residence La Plage exudes salty sea air, invigorating mountain freshness and the exotic aroma of the maquis. In a gorgeous, verdant setting with colourful bright flowers, Residence La Plage is surrounded by 2 hectares of maquis, a paradise between the sea and the mountains. Spend an unforgettable holiday in one of our villas with a magnificent heated swimming pool, facing a sea of the most incredible shades of blue, 250 metres from the creeks of fine sand of the beaches at Olmeto, 10 kms from Propriano.
The Residence Piatana sits in a beautiful spot in a sun-filled grove of ancient olive trees redolent of the maquis. A peaceful secluded place where time passes more slowly. In a wild, natural site of great beauty, lulled by the sound of the cicadas, Residence Piatana is where relaxation and lazing about are the order of the day. Away from the hustle and bustle, tucked away in an old olive grove covering 2 hectares, Residence Piatana is 4 km from Propriano, 2 km from the nearest beaches, 800 m from the main road and 1 km from the small local shops. Consisting of 6 apartments (accommodating 2-4 people) in a large single-storey house, our Residence with its heated swimming pool, is a perfect mix of the picturesque nature of the island and the nearby sea...